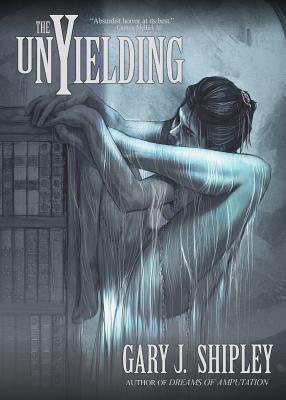 The Unyielding (Paperback)
Eraserhead Press, 9781621052418, 100pp.
Publication Date: December 1, 2017
* Individual store prices may vary.
Description
"Absurdist horror at its best. Gary Shipley had me hooked from beginning to end." - Carlton Mellick III, author of Quicksand House
Something is horribly wrong with my wife. She doesn't move anymore. When I try to lift her I can't. It's like she's glued to the floor, or impaled on something. But her body keeps randomly appearing around the house in contorted positions: facedown in the hallway, at the end of our daughter's bed, and on the ceiling of the main room, her feet, hands and backside flat to the plaster.
There is a cold translucent slime coating her skin. The scent of her is intense and repugnant, and yet I am finding myself increasingly drawn to her. I have a burning desire to merge with her. The children, too, want to be near her. Sitting on top of her brings them comfort as they stare at their tablets and phones. We stop going to work or to school. We feed from her. We begin to change. And we are not the only ones...
The Unyielding is a darkly surreal tale that details what happens to a family when one of its members becomes an immovable: an entity that while corpse-like is also spatially-inconstant, oddly nutritious, and excessively seductive to surrounding humans. If you've ever wondered what philosophical pessimism looks like in the flesh, it looks like this.