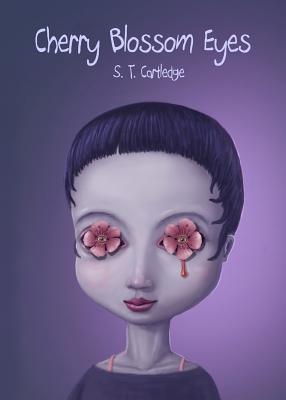 Cherry Blossom Eyes
Paperback

* Individual store prices may vary.
Description
"A work of poetic surrealism reminiscent of the films of Guillermo Del Toro and the Si il A R n manga, The Girl From The Other Side" - Carlton Mellick III
Margot and Blanko live on the Isle of Flowers, blessed by the rose gold light of the cherry blossom sun. In the season of the Cold, they build bonfires on the beach to ward off the malicious shape-shifting sea creatures known as tourists from the island.
Each year their home becomes colder, their resources become tighter, and more tourists swim ashore and murder the locals, bury them beneath the cherry blossom trees, and take their identities like nothing ever happened.

Can they survive long enough to sort out real from imposter and put a stop to this hostile takeover?
From Shane Cartledge, the author of The Orphanarium, comes a surreal YA bizarro novella about young love and finding one's true identity.
Eraserhead Press, 9781621052852, 134pp.
Publication Date: November 1, 2019