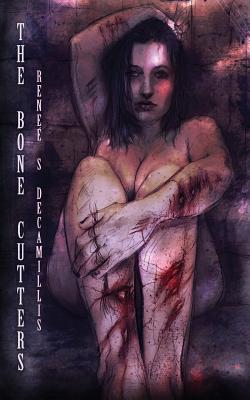 The Bone Cutters
Paperback

* Individual store prices may vary.
Description
Dory wakes up in the padded room of a psychiatric hospital with no recollection of how she wound up there. She soon finds out she's been Blued-Papered--involuntarily committed. When she is sent to the wrong counseling group, she discovers a whole new world of drug addicts she'd never known existed. When she learns that those grotesque scars they all have are from cutting into their own bodies, it makes her skin itch. Why do they do it?--They get high off bone dust. They carve down to the bone, then chisel and scrape until they get that free drug. When they realize Dory's never been "dusted", she becomes their target. After all, dust from a "Freshie" is the most intense high, and pain free--for the carver.
By the end of that first meeting Dory is running scared, afraid of being "dusted", though the psych. hospital staff doesn't believe a word she says. She's delusional--at least that's what they tell her. They end up sending her to that same counseling group every day, though Dory knows that all those junkie cutters want is what's inside of her, and they won't give up until they get what they're after.
Like Girl Interrupted and "The Yellow Wallpaper", The Bone Cutters is one woman's dark and surreal experience with a madness that is not necessarily her own.
New Bizarro Author Series, 9781621052937, 108pp.
Publication Date: September 1, 2019