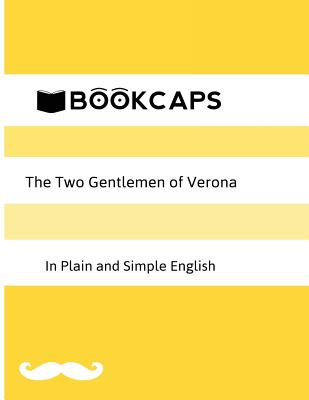 The Two Gentlemen of Verona in Plain and Simple English (A Modern Translation and the Original Version) (Classics Retold #17) (Paperback)
Golgotha Press, 9781621072072, 108pp.
Publication Date: April 8, 2016
Other Editions of This Title:
Paperback (4/20/2015)
* Individual store prices may vary.
Description
Friendship, infidelity, love--sound like a Spanish soap opera? Nope. It's Shakespeare Of course you probably miss a lot of the humor if you don't understand archaic English. Let BookCaps help

If you have struggled in the past reading Shakespeare, then BookCaps can help you out. This book is a modern translation of The Two Gentlemen of Verona.

The original text is also presented in the book, along with a comparable version of both text.

We all need refreshers every now and then. Whether you are a student trying to cram for that big final, or someone just trying to understand a book more, BookCaps can help. We are a small, but growing company, and are adding titles every month.