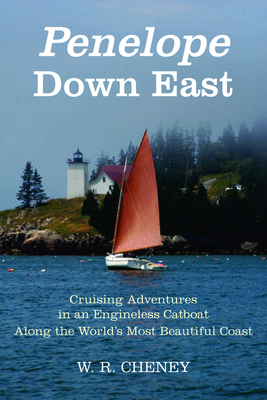 Penelope Down East
Cruising Adventures in an Engineless Catboat Along the World's Most Beautiful Coast
Paperback

* Individual store prices may vary.
Description
Penelope Down East is a collection of stories about cruising a twenty-two-foot gaff-rigged catboat--with no auxiliary engine--all along the coast of Maine, bucking tremendous tides, riding the fickle winds, glorying in the most gorgeous, rugged seacoast imaginable, and often winding up in unforeseen places at the end of each day. W.R. Cheney is a cheerful guide to the joys and frustrations of engineless cruising, and the heightened sailing skills needed to do it. Not just a Maine title, Penelope Down East will appeal to small-boat sailors and cruisers everywhere.
Breakaway Books, 9781621240181, 240pp.
Publication Date: September 8, 2015
About the Author
W. R. Cheney has worked as the Sheriff in the Gaslight Club in Paris and sold Volkswagens in Afghanistan. For more than forty years he was a professional photographer and photojournalist in Europe and the U.S. During much of that period he managed to own boats and spend an inordinate amount of time using them, most notably in the Bahamas, along the Eastern Seaboard and on the Baie d'Arcachon. He, his wife, Kendra, and their English Setter Sparky currently divide their time between Swan's Island, Maine--where he sails the engineless Marshall 22 Penelope--and Lady's Island, South Carolina, where he cruises and races the Marshall Sanderling Shorebird.