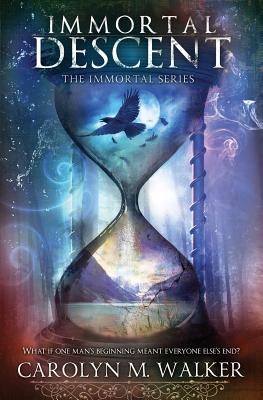 Immortal Descent (Paperback)
An Urban Fantasy
Clean Reads, 9781621357629, 280pp.
Publication Date: May 3, 2018
* Individual store prices may vary.
Description
Ethan West knows what it means to be different. With a haunted past and a strange sixth sense he sometimes can't control, Ethan's in search of a better future. Instead, he's brutally attacked. Narrowly saved by the beautiful and mysterious Rue, Ethan quickly learns the world is darker and more bizarre than he had ever imagined. And sparing his life comes with a price: being reborn immortal. Now, a dark faction of ancient, cursed immortal beings known as Lorns are after him. And they want his rare, newly awakened soul.

Descended from the mythological Nephilim, Lorns are bound by either the divine force of order or the mortal force of chaos. Ethan is a rarity, bound by neither, yet he is ruled by both. Now, wielding an ancient and volatile power, Rue and her Alliance work to keep Ethan from spiraling out of control. At the heart of a terrifying underground war between Lorns, Ethan becomes the target of one side and a savior to the other. Amid everything, Ethan struggles to understand his own purpose and power--an ordeal that tests his loyalties, beliefs, and sanity in ways unimaginable. And the greatest danger is yet to come.