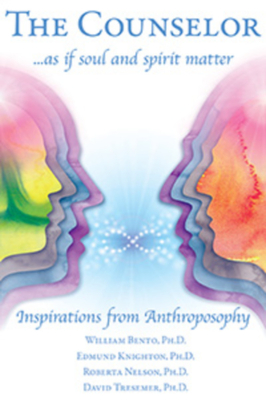 The Counselor . . . as If Soul and Spirit Matter
Inspirations from Anthroposophy
Paperback

* Individual store prices may vary.
Description
The art of counseling is practiced in many settings. An uncle counsels a troubled niece. A licensed professional clinical counselor (LPCC) works in a treatment center for drug addicts. A counselor can also be everything in between the two.
If you consider everyone who mentors another--life coaches, police officers, wedding planners, lawyers, intimate friends--counseling includes all of us. Whereas mainstream counseling psychology has been moving increasingly toward cognitive and pharmacological approaches, this book brings us back to a psychology of soul and spirit. Through the guidance of Anthroposophy, the becoming human being, and Sophia, and divine wisdom, counselors will rediscover here an approach to people that has the heart of soul, and the light of spirit.
C O N T E N T S
Introduction
1. The Counselor Inspired by Anthroposophic Psychology (David Tresemer)
2. An Anthroposophic Psychology (William Bento)
Fundamental Principles (David Tresemer)
3. Salutogenesis: Foundation for Anthroposophic Counseling Psychology (William Bento)
4. Life Span Development (Roberta Nelson)
5. Seven Life-phases and Seven Levels of Will (Edmund Knighton)
6. Soul and Spirit (David Tresemer)
Reforming Contemporary Clinical Issues (David Tresemer)
7. Personality Disorders (William Bento)
8. Depression (Edmund Knighton and William Bento)
9. Addiction (Roberta Nelson and William Bento)
10. Trauma and Post-traumatic Stress (Roberta Nelson and William Bento)
Inner Development of the Counselor (David Tresemer)
11. Self-care (various)
12. Meditation and Mindfulness (Edmund Knighton and David Tresemer)
13. Seeing the Initiatory Process in Pathologies (William Bento)
14. Finding the Healing Spirit (David Tresemer)
Appendix: References for Anthroposophic Psychology
Steiner Books, 9781621481270, 376pp.
Publication Date: March 1, 2015