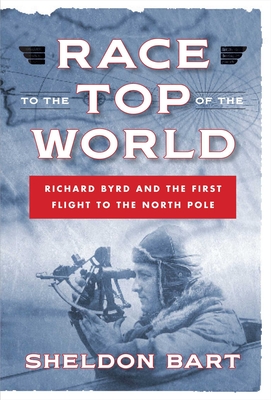 Race to the Top of the World: Richard Byrd and the First Flight to the North Pole (Hardcover)
Richard Byrd and the First Flight to the North Pole
Regnery History, 9781621570820, 328pp.
Publication Date: September 23, 2013
Description
In the age of adventure, when dirigibles coasted through the air and vast swaths of the Earth remained untouched and unseen by man, one pack of relentless explorers competed in the race of a lifetime: to be the first aviator to fly over the North Pole. What inspired their dangerous fascination? For some, it was the romantic theory about a "lost world," a hidden continent in the Arctic Ocean. Others were seduced by new aviation technology, which they strove to push to its ultimate limit. The story of their quest is breathtaking and inspiring; the heroes are still a matter of debate.
It was the 1920s. The main players in this high stakes game were Richard Byrd, a dashing Navy officer and early aviation pioneer; and Roald Amundsen, a Viking in the sky, bitter rival of Byrd's and a hardened veteran of polar expeditions. Each man was determined to be the first aviator to fly over the North Pole, despite brutal weather conditions, financial disasters, world wars, and their own personal demons. Byrd and Amundsen's epic struggle for air primacy ended in a Homeric episode, in which one man had to fly to the rescue of his downed nemesis, and left behind an enduring mystery: who was the first man to fly over the North Pole?
Race to the Top of the World: Richard Byrd and the First Flight to the North Pole is a fast-paced, larger-than-life adventure story from Sheldon Bart, the only historian with unprecedented access to Richard Byrd's personal archives. With powerful, never-before-seen evidence of the race to pioneer one of Earth's last true frontiers, Race to the Top of the World is a story of a day when men were heroes and the wild was untamed.
About the Author
Sheldon Bart is president and founder of the Wilderness Research Foundation and is governor of the American Polar Society. A published author and an authority on polar pioneer Admiral Richard E. Byrd, Bart has lectured at the Explorers Club, the Geographical Society of Philadelphia, the Elisha Kent Kane Historical Society, Hunter College of the City University of New York, and the Byrd Polar Research Center at Ohio State University. He organized and led the 1996 American Expedition to Baffin Island in the Canadian Eastern Arctic and was project manager of the WRF Antarctic Peninsula program. He is also a senior associate of LAPA/Laurence A. Pagnoni & Associates, a consulting firm based in New York City.
Advertisement