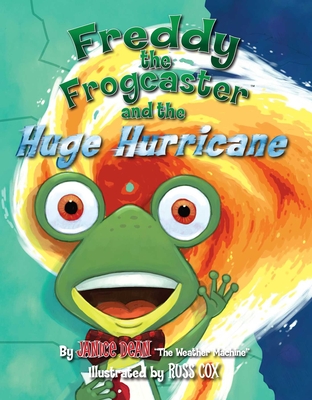 Freddy the Frogcaster and the Huge Hurricane (Hardcover)
Regnery Kids, 9781621572602, 40pp.
Publication Date: July 13, 2015
Description
Freddy the Frogcaster is tracking the weather at Frog News Network when he realizes a huge hurricane is coming Can the town of Lilypad prepare for the storm in time? Can Freddy report the weather on TV and make sure his family and friends are safe? Fox News Meteorologist Janice Dean "The Weather Machine" continues her beloved Freddy the Frogcaster series in this whirlwind adventure that will leave readers with lasting real-life advice on how to prepare for hurricane season.

About the Author
Known as "Janice Dean the Weather Machine," Janice Dean has been predicting the weather on Fox News Channel and Fox Business Network since 2004. She is a trained meteorologist and she loves to share her scientific knowledge, and the inspiration that led to her passion for weather, with kids and adults alike. Before Fox, she had a long career working at various radio and TV stations as a DJ, anchor, and host. Russ Cox is an award-winning illustrator and animator, and founder of Smiling Otis Studio. His illustrations have won first-place in the Published, People's Choice, and Emerging Artist categories at the New England The Society of Children's Book Writers and Illustrators conference. He lives in Maine with his wife, their four cats, and a banjo.
Advertisement