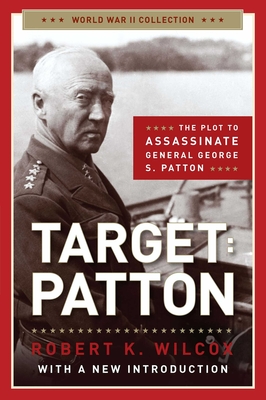 Target Patton
The Plot to Assassinate General George S. Patton (World War II Collection)
Paperback

* Individual store prices may vary.
Description
Murder, He Wrote…

… And he wrote the true story. Investigative and military reporter Robert Wilcox unravels the mystery surrounding the death of one of history's preeminent war heroes: George S. Patton. Wilcox cries foul play and reveals the shocking truth behind Old Blood and Guts' untimely demise in Target: Patton—the Plot to Assassinate General George S. Patton.

Conflicting testimony, disappearing witnesses, missing official reports, a suspicious Stalin, and a lack of autopsy comprise the greatest unsolved mystery of World War II.

Find out "whodunit" in this thrilling account of America's most famous general.
Regnery History, 9781621572916, 444pp.
Publication Date: September 9, 2014
About the Author
Robert K. Wilcox is a bestselling author, screenwriter, novelist and journalist. He specializes in mysteries and military history. He began his career as religion editor of the Miami News, winning the Supple Memorial Award as the best religion writer in the nation. He went on to write for the Miami Herald, New York Times and other major newspapers and magazines before becoming a television writer and story editor.