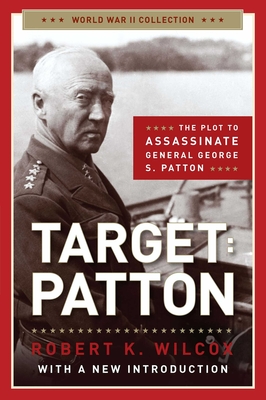 Target Patton (Paperback)
The Plot to Assassinate General George S. Patton (World War II Collection)
Regnery History, 9781621572916, 444pp.
Publication Date: September 9, 2014
Other Editions of This Title:
Paperback (10/19/2010)
Hardcover (11/4/2008)
* Individual store prices may vary.
Description
Murder, He Wrote…

… And he wrote the true story. Investigative and military reporter Robert Wilcox unravels the mystery surrounding the death of one of history's preeminent war heroes: George S. Patton. Wilcox cries foul play and reveals the shocking truth behind Old Blood and Guts' untimely demise in Target: Patton—the Plot to Assassinate General George S. Patton.

Conflicting testimony, disappearing witnesses, missing official reports, a suspicious Stalin, and a lack of autopsy comprise the greatest unsolved mystery of World War II.

Find out "whodunit" in this thrilling account of America's most famous general.
About the Author
ROBERT K. WILCOX is an author, journalist, and screenwriter, who has written extensively on military subjects. He is the author of, among other books, Scream of Eagles, Japan's Secret War, Wings of Fury, Black Aces High, and First Blue. He has appeared on the History Channel, Oliver North's War Stories, and many other television and radio shows. He lives in Los Angeles.