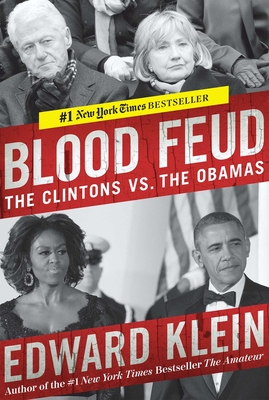 Blood Feud: The Clintons vs. the Obamas (Hardcover)
The Clintons vs. the Obamas
Regnery Publishing, 9781621573135, 320pp.
Publication Date: June 23, 2014
Description
#1 New York Times Bestseller
In this highly anticipated follow-up to his blockbuster The Amateur, former New York Times Magazine editor-in-chief Edward Klein delves into the rocky relationship between the Obamas and the Clintons. An old-school reporter with incredible insider contacts, Klein reveals just how deep the rivalry between the Obamas and the Clintons runs, with details on closed-door meetings buttressed by hundreds of interviews. Blood Feud is a stunning expose of the animosity, jealousy, and competition between America's two most powerful political couples.

About the Author
Edward Klein is a New York Times bestselling author of numerous books, including, The Amateur, The Truth About Hillary, The Kennedy Curse, and All Too Human. He is the former foreign editor of Newsweek, former editor-in-chief of the New York Times Magazine, and a contributing editor of Vanity Fair. He lives in New York City.
Advertisement