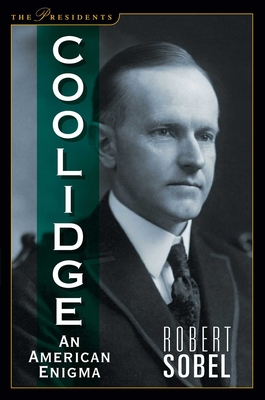 Coolidge (Paperback)
An American Enigma (The Presidents)
Regnery History, 9781621574071, 500pp.
Publication Date: October 19, 2015
Other Editions of This Title:
Paperback (8/1/2000)
* Individual store prices may vary.
Description
When Ronald Reagan moved into the White House, he ordered Calvin Coolidge's portrait to be moved next to Lincoln's and Jefferson's in a place of high honor. Most Americans today have forgotten Coolidge's legacy; but Reagan knew well that Coolidge's programs in the 1920s presaged the conservative movement toward smaller government and reduced taxes. Historian Robert Sobel looks at Coolidge's impressive record as president—his four tax cuts, his yearly budget surplus, his success shrinking the debt—in this expansive biography of a forgotten American icon.
About the Author
Robert Sobel, journalist, author, and professor of Business History at Hofstra University, has written more than thirty books, including Herbert Hoover at the Onset of the Great Depression and The Great Bull Market: Wall Street in the 1920s. He lives in Long Beach, New York.