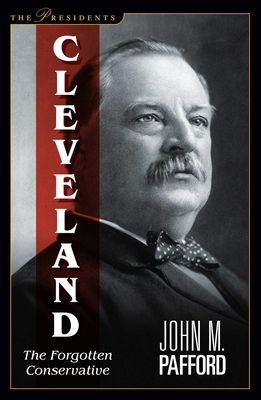 Cleveland (Paperback)
The Forgotten Conservative (The Presidents)
Regnery History, 9781621574088, 256pp.
Publication Date: October 19, 2015
* Individual store prices may vary.
Description
No American president exceeded Grover Cleveland's devotion to principle and political courage. Yet today, Cleveland is remembered, if at all, simply as a historical curiosity—the only president to have served non-consecutive terms. In this illuminating biography, John M. Pafford reveals one of the most compelling characters ever to have occupied the White House, a leader whose unflinching stands for free enterprise and limited, Constitutional government are a beacon in the political tempest of our own time. Grover Cleveland is the forgotten conservative, Pafford argues: a man of dignity, integrity, and courage who fought corruption and eliminated taxpayer funding of projects that he considered outside the purview of government. "The lesson should be constantly enforced," Cleveland warned the nation, "that, though the people support the government, the government should not support the people."
About the Author
John M. Pafford is an ordained Biblical Anglican clergyman and has been a professor of history at Northwood University since 1976. Dr. Pafford has served as chairman of the Michigan Republican Issues Committee and the Michigan Conservative Union, co-chairman of Michigan Scholars for Reagan-Bush, and is a member of the Board of Scholars of the Mackinac Center for Public Policy. Dr. Pafford is an experienced radio and television commentator and is the author of numerous articles on history, theology, and contemporary events.
or
Not Currently Available for Direct Purchase