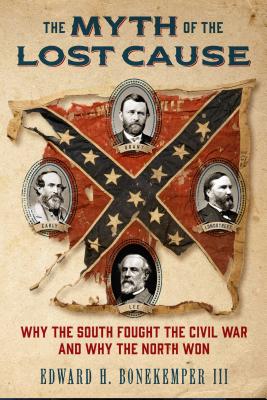 The Myth of the Lost Cause
Why the South Fought the Civil War and Why the North Won
Hardcover

* Individual store prices may vary.
Description
The former Confederate states have continually mythologized the South's defeat to the North, depicting the Civil War as unnecessary, or as a fight over states' Constitutional rights, or as a David v. Goliath struggle in which the North waged "total war" over an underdog South. In The Myth of the Lost Cause, historian Edward Bonekemper deconstructs this multi-faceted myth, revealing the truth about the war that nearly tore the nation apart 150 years ago.
Regnery History, 9781621574545, 352pp.
Publication Date: October 5, 2015
About the Author
The list of Regnery authors reads like a "who's who" of conservative thought, action, and history.