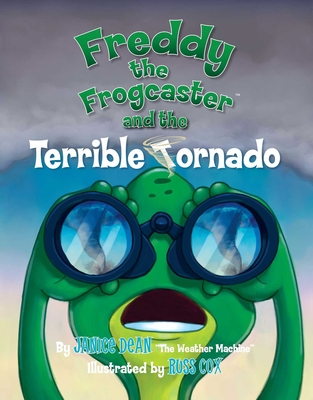 Freddy the Frogcaster and the Terrible Tornado (Hardcover)
Regnery Kids, 9781621574699, 40pp.
Publication Date: April 25, 2016
Description
Get ready for a whirlwind of adventure with Freddy the Frogcaster when a famous storm chaser visits Lilypad In her fourth book, well-known meteorologist Janice Dean tackles some scary weather. Freddy the Frogcaster is faced with one of the most ferocious and devastating kinds of weather: the tornado. Young readers will learn all about how big storms occur and produce some of nature's most destructive weather. Chock-full of storm science lessons in the back, children and adults alike will learn valuable life-saving information. As Freddy reminds us, please be prepared and know what to do and where to go when the next bad storm comes your way.
About the Author
Janice Dean is the senior meteorologist for the Fox News Channel and Fox Business Network. After joining Fox in January 2004, she covered the busiest hurricane season on record in 2005--which included Hurricanes Rita, Wilma, and Katrina--and led the coverage of Hurricane Sandy in 2012. Janice also reported on one of the worst tornado outbreaks in U.S. history when an EF-5 tornado struck Joplin, Missouri, on May 22, 2011. The storm packed winds in excess of 200 mph and was on the ground for more than 22 miles. Janice is a member of the American Meteorological Society and was awarded the AMS Seal of Approval in 2009. Many Fox viewers know Janice as "Janice Dean the Weather Machine," a nickname that was given to her by chief news anchor and managing editor Shepard Smith. Janice resides in New York with her husband and their two sons. RUSS COX is a children's book author and illustrator living in Maine with his wife and three cats. When he doesn't have a book or his sketchbook in hand, he can be found playing the banjo while members of the household cover their ears.
Advertisement