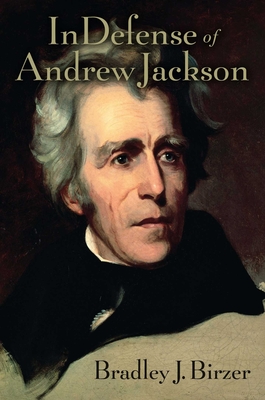 In Defense of Andrew Jackson (Hardcover)
Regnery History, 9781621577287, 175pp.
Publication Date: September 11, 2018
* Individual store prices may vary.
Description
The tide of working class anxiety that drove Donald Trump into the White House is not a new, 21st century American phenomenon. For Professor Bradley J. Birzer, who teaches a class on "Jacksonian America" at Hillsdale College, today's working class anxieties are all too familiar--as is the combative political climate and the rise of a controversial president. This riveting and fully human portrait of President Andrew Jackson places him within a living context of his time and draws compelling modern parallels, fleshing out Jackson as a no-compromise warrior and eccentric politician forced to navigate a crucial moment in America's history, when questions of national identity, political authority, religious authority, and the efficacy of democracy were seeping into all aspects of American life. Using diaries, letters, and newspaper columns from Jackson's contemporaries--including John Quincy Adams, James Monroe, Henry C. Calhoun, Daniel Webster, and Alexis de Toqueville--Birzer gives readers a radically new and historically true perspective on Andrew Jackson, while probing how the anxieties and values of Jackson's supporters compare to those of Trump's supporters.
About the Author
Bradley Birzer is a professor of history and the Russell Amos Kirk Chair in American Studies at Hillsdalde College, where he has taught since 1999. He graduated from the University of Notre Dame and received his Ph.D. from Indiana University. His previous books include Russell Kirk: American Conservative (2015), Neil Peart: Cultural (Re)Percussions (2015), American Cicero: Charles Carroll of Carrollton (2010), Sanctifying the World: The Augustinian Life and Mind of Christopher Dawson (2007), and J.R.R. Tolkien's Sanctifying Myth (2003).