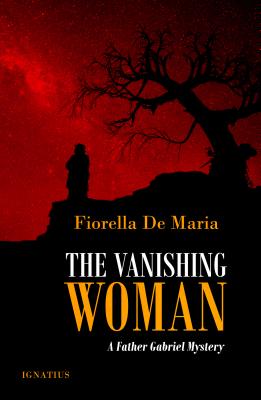 The Vanishing Woman (Paperback)
A Father Gabriel Mystery
Ignatius Press, 9781621642237, 250pp.
Publication Date: April 1, 2018
* Individual store prices may vary.
Description
In this next book in the mystery series by the popular British author, Fr Gabriel has been sent by his Abbot to assist at a church in a small town where the parish priest, Fr Foley, is recovering from a heart attack.
Enid Jennings is the most hated woman in town, a retired headmistress and embittered war widow, who has a talent for causing conflict and distress wherever she goes. When Enid's downtrodden daughter, Agnes, sees her mother vanish into thin air virtually in front of her, she is widely assumed to have been mistaken or to have lost her mind – her story is simply too far-fetched to be believed. Enter Fr Gabriel, working on the principle that some stories are too strange to have been made up, who sets out to discover the whereabouts of Enid Jennings, the cause of her seemingly miraculous disappearance and the person or persons responsible.
With help from the town's physician and hostility from the irascible Inspector Applegate, Fr. Gabriel delves deeply into Enid Jennings' tragic past, searching for any clue that might lead him to find her. But one mystery only leads him to a darker, more inexplicable disappearance from the days of the Phony War, when invaders lay in wait across the Channel and crimes were just a little easier to hide…
About the Author
Fiorella De Maria is an Anglo-Maltese author based in Surrey, England. She grew up in rural Wiltshire and attended Cambridge, receiving a BA in English Literature and a Masters in Renaissance Literature. She is married and has four children. A winner of the National Book Prize of Malta, she has published four other novels with Ignatius Press: Poor Banished Children, Do No Harm, We'll Never Tell Them, and The Sleeping Witness.