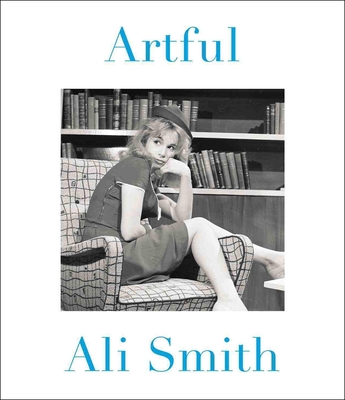 Artful (CD-Audio)
HighBridge Company, 9781622311835, 240pp.
Publication Date: May 21, 2013
Other Editions of This Title:
Digital Audiobook (5/20/2013)
Paperback (2/4/2014)
Hardcover (1/24/2013)
* Individual store prices may vary.
Description
In 2012, Ali Smith delivered the Weidenfeld lectures on European comparative literature at St. Anne's College, Oxford. Those lectures, presented here, took the shape of discursive stories that refused to be tied down to either fiction or the essay form. Thus, Artful is narrated by a character who is haunted—literally—by a former lover, the writer of a series of lectures about art and literature. A hypnotic dialogue unfolds between storytelling and a meditation on art that encompasses love, grief, memory, and revitalization. Smith's heady powers as fiction writer harmonize with her keen perceptions as reader and critic to form a living thing that reminds us that art and life are never separate.

Artful is a celebration of and meaningful contribution to literature's enduring worth in the world. There has never been a book quite like it.
About the Author
ALI SMITH has written six works of fiction including Hotel World, which was shortlisted for both the Man Booker Prize and the Orange Prize and won the Encore Award and the Scottish Arts Council Book of the Year Award. Born in Inverness, Scotland, she now lives in Cambridge, England.
Praise For Artful…
"One of the marvelous things about this book is its reconciliation of the serious—both in the form of this crumbling, smelly guest and in its ardent advocacy of art—and light. Smith, whose love of words and skill at wordplay has already been made apparent in her stories and novels, performs dodge after dodge after dodge. . . . What Smith has done with Artful is to invent a new form apart from form, to build a kind of Frankenstein's monster inside the act of art."
      —Los Angeles Review of Books
"Smith adds complexity and meaning to the book through her narration. . . . Her soft but inviting voice seduces listeners and keeps their attention throughout."
—Publishers Weekly
"Like no lectures you've ever encountered. Part ghost story, part love story, part mystery, part ode, they weave a narrative that feels more urgent, more naked than academia commonly allows. This is good. Good because exciting; it hooks us. And good because in taking this approach, Smith goes a long way toward restoring the arid subject of comp lit to its more rightful state, something vital and raw."
      —The New York Times
"Author Ali Smith's narration is practiced, with well-thought-out timing and emphasis."
—AudioFile
"There is a moving intimacy to [Ali Smith's] narration. Readers of serious literature and poetry will find this a rich, worth listen."
—Library Journal