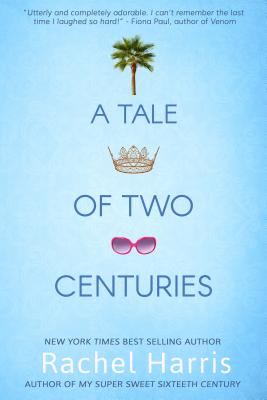 A Tale of Two Centuries (Paperback)
Entangled Publishing, 9781622660124, 326pp.
Publication Date: August 6, 2013
Description
Alessandra D'Angeli is in need of an adventure. Tired of her sixteenth-century life in Italy and homesick for her time-traveling cousin, Cat, who visited her for a magical week and dazzled her with tales of the future, Alessandra is lost. Until the stars hear her plea.
One mystical spell later, Alessandra appears on Cat's Beverly Hills doorstep five hundred years in the future. Surrounded by confusing gadgets, scary transportation, and scandalous clothing, Less is hesitant to live the life of a twenty-first century teen...until she meets the infuriating--and infuriatingly handsome--surfer Austin Michaels. Austin challenges everything she believes in...and introduces her to a world filled with possibility.
With the clock ticking, Less knows she must live every moment of her modern life while she still can. But how will she return to the drab life of her past when the future is what holds everything she's come to love?
About the Author
Rachel Harris is also the author of My Super Sweet Sixteenth Century and the upcoming Rearview Mirror. When she's not typing furiously or flipping pages in an enthralling romance, you can find her homeschooling her two beautiful princesses, hanging out with her amazing husband, or taking a hot bubble bath ... next to a pile of chocolate.
Praise For A Tale of Two Centuries…
Praise for My Super Sweet Sixteenth Century: "Light and charming, this debut novel will appeal to those who want to leave the real world behind for a while." -- SLJ "Harris' debut is a knockout. Her characters are charming and wonderfully entertaining, and they're set in a unique amd well-defined world that will capture your imagination from the very first page." -- RT Book Reviews "A fun, romantic romp ... a totally fun and totally satisfying read." -- Lisa T. Bergren, author of the River of Time series
Advertisement