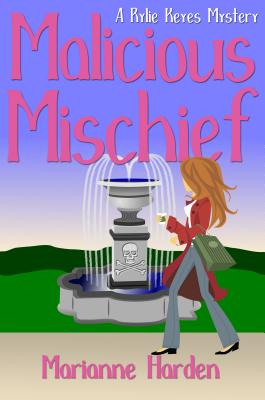 Malicious Mischief (Rylie Keyes) (Paperback)
Entangled: Select, 9781622660339, 384pp.
Publication Date: October 22, 2013
* Individual store prices may vary.
Description
Malicious Mischief by Marianne Harden
Is it strange to have the unemployment office on speed dial? Not for twenty-four-year-old college dropout Rylie Keyes. Her current job at a small retirement home is worlds more important than all her past gigs, though: if she loses this one, she won't be able to stop the forced sale of her and her grandfather's home, a house that has been in the family for ages. But keeping her job means figuring out the truth about a senior citizen who was found murdered while in her care. Explain that one, Miss Keyes.
The late Otto Weiner was thought to be a penniless Nazi concentration camp survivor with a silly grudge against Rylie. However, Otto was not a liked man by any means, and his enemies will stop at nothing to keep their part in his murder secret.
Forced to dust off the PI training she has to keep hidden from her ex-detective grandfather, Rylie must align with a circus-bike-wheeling Samoan while juggling the attention of two very hot cops who each get her all hot and bothered for very different reasons. And as she trudges through this new realm of perseverance, she has no idea that along the way she just might win, or lose, a little piece of her heart.
About the Author
Marianne Harden loves a good laugh. So much so, she cannot stop humor from spilling into her books. Over the years she has backpacked through the wilds of Australia, explored the exotics of Asia, soaked up the sun in the Caribbean, and delighted in the historic riches of Europe. Her goals in life are simple: do more good than harm and someday master the do-not-mess-with-me look. She divides her time between Switzerland and Washington State where she lives with her husband and two children.
or
Not Currently Available for Direct Purchase