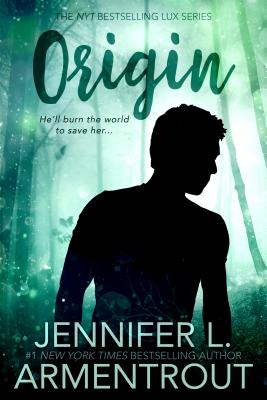 Origin (Paperback)
Entangled Select, 9781622660759, 366pp.
Publication Date: August 27, 2013
Description
"Origin by Jennifer Armentrout, Book Four of the bestselling Lux series"
"Daemon will do anything to get Katy back."
After the successful but disastrous raid on Mount Weather, he's facing the impossible. Katy is gone. Taken. Everything becomes about finding her. Taking out anyone who stands in his way? Done. Burning down the whole world to save her? Gladly. Exposing his alien race to the world? With pleasure.
"All Katy can do is survive."
Surrounded by enemies, the only way she can come out of this is to adapt. After all, there are sides of Daedalus that don't seem entirely crazy, but the group's goals are frightening and the truths they speak even more disturbing. Who are the real bad guys? Daedalus? Mankind? Or the Luxen?
"Together, they can face anything. "
But the most dangerous foe has been there all along, and when the truths are exposed and the lies come crumbling down, which side will Daemon and Katy be standing on? And will they even be together?
About the Author
USA TODAY Bestselling author Jennifer L. Armentrout lives in West Virginia. When she's not hard at work writing, she spends her time, reading, working out, watching zombie movies, and pretending to write. She shares her home with her husband, his K-9 partner named Diesel and her hyper Jack Russell Loki. Her dreams of becoming an author started in algebra class, where she spent her time writing short stories. Therefore explains her dismal grades in math. Jennifer writes Young Adult Contemporary, Urban Fantasy/Paranormal and Romance. She writes New Adult and Adult romance under the pen name J.LynnShe is the author of the Covenant Series (Spencer Hill Press) the Lux Series (Entangled Teen) and the YA Don't Look Back from Disney/Hyperion, among many other titles.
Advertisement