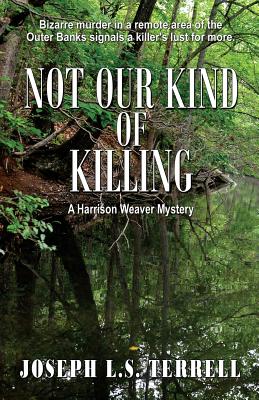 Not Our Kind of Killing
Paperback

* Individual store prices may vary.
Description
Crime writer Harrison Weaver doesn't believe in coincidences-only messages that may not be decipherable at first. That's his feeling when, as he prepares to go kayaking at Buffalo City near the Outer Banks, he discovers the body of a nude young female, hogtied and very dead. The stark scene is especially eerie to him because a month earlier he had been assigned to write about the murder of another young woman who was found nude and hogtied in the back seat of her car in the mountains of North Carolina-four hundred miles away from Weaver's home at the coastal Outer Banks area. As Weaver and his SBI Agent friend attempt to track down the killer or killers, it becomes chillingly clear to Weaver that a young woman close to him could be the next victim . . . and it's a race against time to try to save her. A Harrison Weaver Mystery (Book 3)
Bella Rosa Books, 9781622680399, 192pp.
Publication Date: June 10, 2013