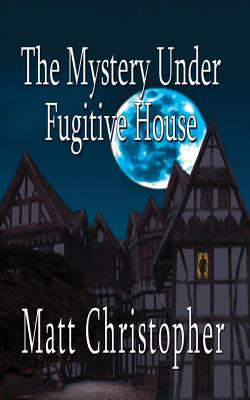 The Mystery Under Fugitive House (Paperback)
Bella Rosa Books, 9781622680672, 120pp.
Publication Date: August 18, 2016
* Individual store prices may vary.
Description
Bantam Berns didn't know he was witnessing a crime outside his window one dark night. But the next morning brought news of a daring theft and that afternoon the police came to question Terry Lott. Only Bantam knew that Terry must be innocent. The clues to the real thief were hidden in the mysterious cave under Fugitive House. To solve the crime Bantam and his friend Kevin had to explore the depths of that cavern. There the boys ran head-on into danger.
- - - - -
Everyone knows Matt Christopher as the most prolific and bestselling sportswriter for children and young adults. From books on football and baseball to soccer and skateboarding, his work has spanned three generations of readers.
He has also written several Mystery/Suspense/Adventure novels which showcase his exceptional storytelling ability. His books are sure to delight everyone--young and old:
EARTHQUAKE, DESPERATE SEARCH, DEVIL PONY, STRANDED, LOOK FOR THE BODY, THE MYSTERY UNDER FUGITIVE HOUSE, THE MYSTERY ON CRABTREE HILL, THE MYSTERY AT MONKEY RUN.
www.mattchristopher.com