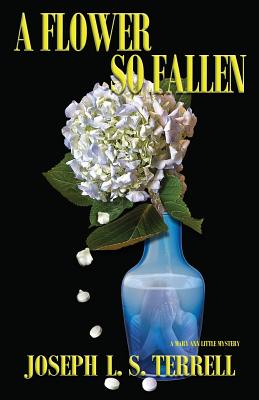 A Flower So Fallen
Paperback

* Individual store prices may vary.
Description
Single mom Mary Ann Little, a reporter with a weekly newspaper near the Outer Banks, is horrified to learn that her friend from the library, young Becky Thurston, has been brutally murdered. As Mary Ann delves deeper into the death, she uncovers Becky's addiction to powerful prescription opioids, which began in an innocent attempt to ease her back pain. Obviously, someone has been helping her feed her addiction.
While pursuing the story, Mary Ann uncovers several suspects who might be responsible for Becky's death--maybe over a drug deal gone wrong, or maybe over Becky's decision to blow the whistle on her supplier. But those who deal in the opioid black market are dangerous people with secrets to hide and no mercy for those who threaten their operation.
Mary Ann realizes her investigation could lead to her own death, and that of others around her. It all comes down to a confrontation . . . a potentially deadly confrontation in which she must use all her wits and resources to avoid her friend's fate.
Bella Rosa Books, 9781622681396, 216pp.
Publication Date: May 1, 2018