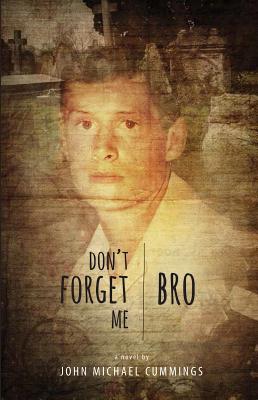 Don't Forget Me, Bro (Paperback)
Stephen F. Austin University Press, 9781622880782, 230pp.
Publication Date: April 1, 2015
* Individual store prices may vary.
Description
Stunned by the death of his mentally ill brother, forty-two-year-old Mark Barr returns to his hometown in West Virginia for his brother's funeral only to find out that his estranged family has no such plans.  Once back home, he discovers that his family's memory, as well as his own, of his brother as a broken, hopeless schizophrenic is belied by mounting evidence that Steve Barr had lived a much fuller and more complicated life. 
 
Armed with this new knowledge, Mark tears off on a mission to honor his brother's memory with justice and compassion.  As he fights to change the hearts of his father, mother, and middle brother, all of whom are fractured by anger, blame, and dysfunction, his own stability is rocked apart.   
 
In tough, spare, beautiful language that pulls the reader into the peeling, gothic world of southern West Virginia, Don't Forget Me, Bro shows us that at the heart of every human existence is the ultimate fear of being forgotten, of simply being gone.  
About the Author
John Michael Cummings' short stories have appeared in more than seventy-five literary journals, including The Iowa Review, North American Review, The Chattahoochee Review, Alaska Quarterly Review, and The Kenyon Review. Twice he has been nominated for The Pushcart Prize. His short story "The Scratchboard Project" received an honorable mention in The Best American Short Stories 2007.
Praise For Don't Forget Me, Bro…
"Read this book for the vivid imagery and sharp dialogue. Read it for the spot-on characterizations…"
 
--Kirkus Reviews
"Memorable first-person narration...family-sensitive portrayal of mental illness."
   —Foreword Reviews
"Universal enough that we can all find something in it that speaks directly to us."   
  —Booklist