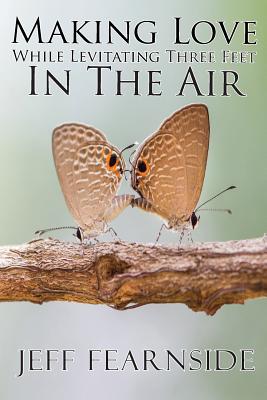 Making Love While Levitating Three Feet in the Air
and Other Stories
Paperback

* Individual store prices may vary.
Description
Making Love While Levitating Three Feet in the Air: And Other Stories's 13 short stories are linked thematically by the recurring idea of flight, in its various definitions and senses. The characters are sometimes in flight from their situations, sometimes from other people, sometimes from themselves.

Stories range from contemporary to historical, from realistic to magical realist. The known and the unknown often blur as the characters struggle to understand the unseen forces that move them. Ultimately, the crises that all the characters encounter are psychological or spiritual in some way, however each may define that; as the title of the collection suggests, the characters find themselves levitating somewhere between their deepest desires and an exquisite and terrifying nothingness.

No one in these stories "wins" in the traditional sense; there are no tidy answers. But the stories are subtly life affirming in how each character deals with the difficulties of life. Each learns something about himself or herself, however fleeting that knowledge may be, however small a step forward it inspires. Life isn't static, and neither are these people.
Stephen F. Austin University Press, 9781622881031, 175pp.
Publication Date: November 7, 2016
About the Author
JEFF FEARNSIDE has published work in Fjords Review, The Pinch, Isotope: A Journal of Literary Nature and Science Writing, and elsewhere. His writing has been well-received and he is the recipient of several national writing awards, including Many Mountains Moving's 2005 Flash Fiction Contest.