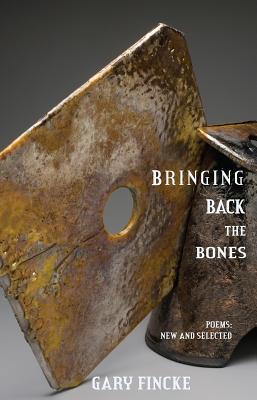 Bringing Back the Bones
Paperback

* Individual store prices may vary.
Description
The poems in Bringing Back the Bones are startling in their inclusiveness, juxtaposing history, science, myth, and popular culture with a narrative thread that rises from memory. Groups of distinctively individual poems alternate with long poem sequences that range from one based upon the difficulties of genius to one that contemplates the wondrous things that literally fall from the sky to the tile sequence, a meditation on the desire for permanence.

As Robert Cording, author of Against Consolation and Common Life says, "Gary Fincke finds the words for that lone, long labor of our lives that shapes who we become and readies us for those moments when the 'possibility of happiness/surprise[s] us.' He combines the empathy of Philip Levine for our ordinary lives and the thinking intelligence of Carl Dennis. His great gift, like Levine's and Dennis', is the way he so casually connects his own life to those worlds, his poems always convincing the reader with their intelligence, with their subtle wit and humor, and with their deep feeling as they simultaneously strive for a history of permanence and comically acknowledge our human failures."
Stephen F. Austin University Press, 9781622881116, 278pp.
Publication Date: May 24, 2016
About the Author
One of his generation's most accomplished poets, Gary Fincke is also the author of short fiction and nonfiction. Born and raised in Pittsburgh, Pennsylvania, Fincke earned his bachelor of arts degree from Thiel College, his master of art from Miami University, and his PhD from Kent State University in 1974. He began his literary career that same year and has published more than 20 works. Fincke is a professor at Susquehanna University in Selinsgrove, Pennsylvania, where he is also the director of the Writers Institute. He lives with his wife in Selinsgrove.