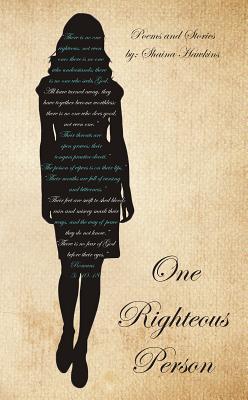 One Righteous Person
Paperback

* Individual store prices may vary.
Description
Hawkins's latest collection, One Righteous Person, delves into the lives of those who seek adventure, faith, hope, love, peace, and patience. The characters come to life as they learn to overcome their troubles and offer their lives to God. We learn about a range of characters, including a doctor who has the ability to erase memories, and a great king who plans to destroy every person in his kingdom, a strong-willed woman who sets out to rekindle her failing marriage, and a woman whose rebellious past resurfaces and is determined to redefine her faith. "She had faith strong enough to move a mountain…or in her case, bring her son back to life." Through trial and error and patience, these characters find their way through mazes of obstacles and find themselves.
Stephen F. Austin University Press, 9781622881260, 200pp.
Publication Date: January 31, 2017
About the Author
SHAINA HAWKINS was born and raised in Longview, Texas. A graduate of Stephen F. Austin State University, Shaina earned a Bachelor's Degree in English and Creative Writing.  She is currently a returning student and is working towards her Master's Degree. Her recent works include Love is Patient and Breaking Free. Hawkins is currently working on a World War II Fiction Series called The Locket, coming out Fall of 2017