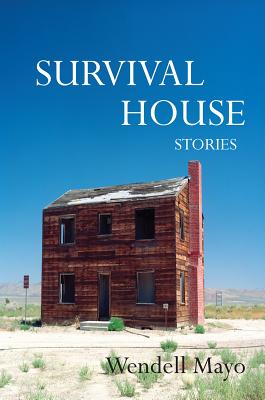 Survival House (Paperback)
Stephen F. Austin University Press, 9781622881895, 130pp.
Publication Date: March 16, 2018
* Individual store prices may vary.
Description
Often humorous, always resonant, the ten stories in Survival House not only look back to the collective mind of doom in the atomic age of the 1950s and 1960s, but also address its legacy in our time—the emergence of new nuclear powers, polarizing politics, and the ever-tightening grip of corporations. In contemporary stories, such as "Doom Town," a festival annually celebrates the survival of the human race by conducting riotous air raids. In "The Trans-Siberian Railway Comes to Whitehouse," a bar owner desperately clings to a new all-things-Russian theme to save himself from financial ruin. Other stories, set in the 1960s, recast the Cuban Missile Crisis, Kennedy assassination, and Space Race in personal histories of the human heart that remind us what it takes to endure—both then, and now.
 
About the Author
WENDELL MAYO is also author of three more full-length story collections: Centaur of the North; B. Horror and Other Stories; and a novel-in-stories, In Lithuanian Wood. He's recipient of the Premio Aztlán, an NEA fellowship, and a Fulbright to Lithuania. Over one-hundred of his short stories have appeared widely in magazines and anthologies, including Yale Review, Harvard Review, New Letters, Missouri Review, Prism International, and others.