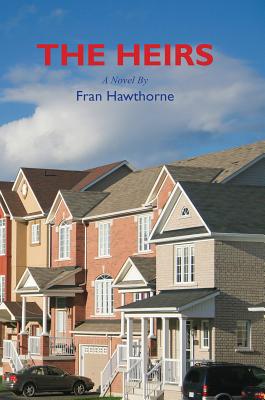 The Heirs (Paperback)
Stephen F. Austin University Press, 9781622882304, 238pp.
Publication Date: May 11, 2018
* Individual store prices may vary.
Description
For 50 years, Eleanor Ritter's mother Rose has refused to talk about how she survived the Holocaust in Poland and ended up in New Jersey. But now – just as Rose breaks her hip and starts speaking in long-forgotten Polish – Eleanor learns that the parents of her nine-year-old son's new friend are Polish Catholics, born and raised in that country. Eleanor starts digging into both families' stories, jeopardizing her already shaky relationships with her mother, her husband, and her children, even as her obsession pushes her to confront the existential questions of American Jews – indeed, of any group that has faced historical persecution: How many generations does guilt carry on? What did your grandparents do to my grandparents? 
 
About the Author
FRAN HAWTHORNE has spent more than three decades writing award-winning nonfiction, including eight books, mainly about consumer activism and business social responsibility. Her book Ethical Chic: The Inside Story of the Companies We Think We Love (Beacon Press) was named one of the best books of 2012 by Library Journal. In addition, she's been an editor and writer (staff and freelance) at BusinessWeek, Fortune, The New York Times, Newsday, and other newspapers and magazines,and she reviews fiction for The New York Journal of Books. The Heirs is her debut novel.