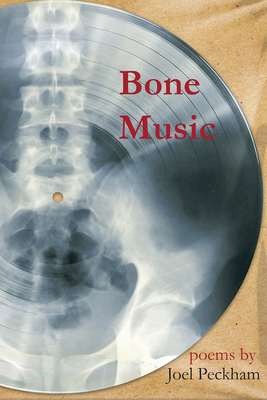 Bone Music
Paperback

* Individual store prices may vary.
Description
Joel Peckham's Bone Music does many things so well:  it invokes the blue tones and rhythms of Charlie Parker, and the improvisations suggested by "Prologue" move the music and rhythms, "layering one upon another," throughout the book.  But, the poet is the musician, the horn blower, who must ever be "Waiting.  Wondering where the next beat would come, if it would come . . . a pulse, a roll to bring him back into the song completely new."  This sets the stage for the concert of prose poems that follow, and in Bone Music the reader will find the best book of prose poems since Karl Shapiro's The Bourgeois Poet from the 1960s.  In "The Wreckage That We Travel In," he writes, "The world must take us by surprise," and, indeed, we are given the details, as if they were notes played, of surprise.  If it's not the wreckage of automobiles, it may be the wreckage of lives and what to do with them. Bone Music takes us through such interludes and more. As Peckham writes in "Arrhythmia," this is "what listening means," the music "finding in the storm, the harmony, the single tap of rain among the many rhythms, the molecule of silence beating like a heart."
Stephen F. Austin University Press, 9781622889129, 90pp.
Publication Date: April 29, 2021
About the Author
JOEL PECKHAM is an Assistant Professor of Regional Literature and Creative Writing at Marshall University. A scholar of American Literature and a creative writer as well as a former Fulbright Scholar, Joel's reviews, essays, scholarly articles, and poetry have been published in numerous journals throughout The United States and Canada.