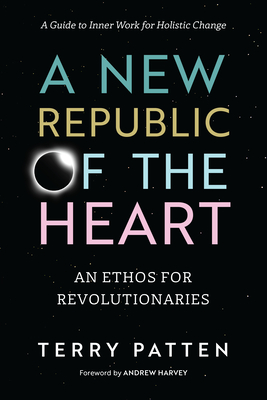 A New Republic of the Heart: An Ethos for Revolutionaries (Paperback)
An Ethos for Revolutionaries
North Atlantic Books, 9781623170479, 352pp.
Publication Date: March 6, 2018
Description
Terry Patten asserts that we are living at the center of a multidimensional and radical revolution. Recasting current problems as emergent opportunities, he points out humans' natural tendency to evolve during periods of acute crisis and offers creative responses, practices, and conscious conversations for tackling the profound inner and outer work we must do to build an integral future. In this book for seekers and change agents, Terry Patten makes the case that the mounting challenges of our current global crises are being met with an emergent, interconnected revolution that integrates both inner personal growth work with outer awareness, activism, and service. Rather than diagnosing everything that is wrong with our current society, Patten identifies how spiritual and political awakenings are intertwined. He also looks at the range of responses to the crisis--from techno-optimism to ecological activism to survivalism--appreciating the partial truths in them all. Patten explores creative responses, practices, and conscious conversations that, together, will be taking us into an integral and inspiring future. This is a practical book for activists seeking to reframe, reanimate, and reintegrate their work for change.
About the Author
TERRY PATTEN speaks and consults internationally as a philosopher, activist, coach and teacher--inspiring, challenging, and connecting leaders and institutions worldwide for over three decades. With Ken Wilber and a core team at Integral Institute, he coauthored Integral Life Practice, which distills ancient and modern practices into a contemporary transformational lifestyle. He is the host of "Beyond Awakening: The Future of Spiritual Practice," an international online teleseminar series. He is a member of the editorial board of The Journal of Integral Theory and Practice, a member of Deepak Chopra's Evolutionary Leaders group, and serves on the board of the Wellsprings Institute for Neuroscience and Contemplative Wisdom. He was a founding editor of the award-winning Laughing Man magazine and founded the catalog company Tools For Exploration, which defined the field of consciousness technologies. Patten holds degrees from the University of Michigan and John F. Kennedy University (MA in consciousness studies), and has taught at the University of Notre Dame, Columbia University, and San Francisco State University.
Advertisement