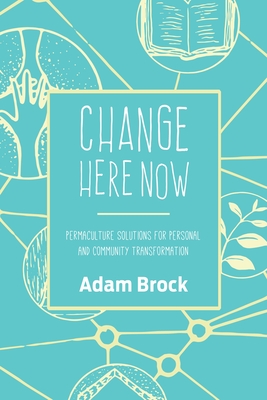 Change Here Now: Permaculture Solutions for Personal and Community Transformation (Paperback)
Permaculture Solutions for Personal and Community Transformation
North Atlantic Books, 9781623170646, 376pp.
Publication Date: May 30, 2017
Description
Award-winning social entrepreneur and permaculturalist Adam Brock draws from ecology, sociology, community economics, social justice, and indigenous practices the world over to present more than eighty proven solutions for building more resilient, equitable, and sustainable communities. Outlining strategies for consciously redesigning our social and economic systems to mimic nature's resilience and abundance, Brock organizes his narrative around the pattern language framework developed by architect Christopher Alexander and his colleagues in the 1970s. Each -pattern- represents an archetype: a flexible solution to a problem encountered again and again in our society. Each strategy is geared toward a fundamental element of a healthy society and can be documented and taught in a manner that makes it easy to replicate. Addressing topics such as interdependent communities, decolonization, self care, economics, community governance, and education, Change Here Now includes how-to guides, case studies, and much more to help anyone looking for meaning in a chaotic world to incorporate these patterns into their lives.
About the Author
Adam Brock is an award-winning social entrepreneur and permaculturalist based in his hometown of Denver, CO. His work lies at the intersection of urban agriculture, sustainable business, and social change. In 2009, Adam co-founded The GrowHaus, a food justice nonprofit, and served as its Director of Operations until 2014. He is active in the local and national permaculture communities, serving on the board of the Denver Permaculture Guild and organizing committee of the inaugural North American Permaculture Convergence. He has been a TEDxMileHigh speaker, a contributor and guest editor of Permaculture Design Magazine (formerly Permaculture Activist), and serves on Denver's Sustainable Food Policy Council.
Advertisement