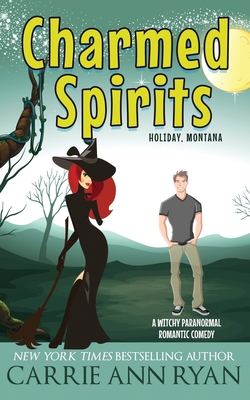 Charmed Spirits (Paperback)
Fated Desires Publishing, 9781623220099, 228pp.
Publication Date: September 24, 2012
* Individual store prices may vary.
Description
Jordan Cross has returned to Holiday, Montana after eleven long years to clear out her late aunt's house, put it on the market, and figure out what she wants to do with the rest of her life. Soon, she finds herself facing the town that turned its back on her because she was different. Because being labeled a witch in a small town didn't earn her many friends...especially when it wasn't a lie. Matt Cooper has lived in Holiday his whole life. He's perfectly content being a bachelor alongside his four single brothers in a very small town. After all, the only woman he'd ever loved ran out on him without a goodbye. But now Jordan's back and just as bewitching as ever. Can they rekindle their romance with a town set against them? Warning: Contains an intelligent, sexy witch with an attitude and drop-dead gorgeous man who likes to work with his hands, holds a secret that might scare someone, and really, really, likes table tops for certain activities. Enough said.
About the Author
Carrie Ann Ryan is a bestselling paranormal and contemporary romance author. After spending too much time behind a lab bench, she decided to dive into the romance world and find her werewolf mate - even if its just in her books. Happy endings are always near - even if you have to get over the challenges of falling in love first. Her first book, An Alpha's Path, is the first in her Redwood Pack series. She's also an avid reader and lover of romance and fiction novels. She loves meeting new authors and new worlds. Any recommendations you have are appreciated. Carrie Ann lives in New England with her husband and two kittens.