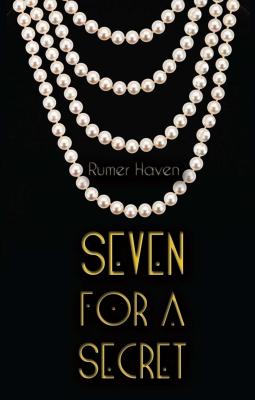 Seven for a Secret (Paperback)
Omnific Publishing, 9781623421090, 376pp.
Publication Date: August 12, 2014
* Individual store prices may vary.
Description
It's the year 2000, and twenty-four-year-old Kate moves into a new apartment to find a new state of independence in a new millennium. Almost immediately, she starts crushing on a hot guy who lives in her building. Deciding to take a break from her boyfriend Dexter, Kate believes the only thing now separating her from the fresh object of her sexual fantasies is the thin wall between their neighboring apartments. Little does she know, though, that the guy next door isn't who he seems-and he's definitely not available. Not only is Lon already involved in a scandalous affair with the rich and married Eva, but he's also, well...dead. And has been for over seventy years. Souls are not at rest in Kate's building, it seems. A former 1920s hotel, it has housed lonely lives over the decades and been the place where a number of them have come to die-including ninety-year-old Olive, who dropped dead in Kate's apartment and continues to make her presence known to the new tenant. Under Olive's ever-watchful glare, Kate's romantic notion that the thrill-of-the-chase beats the reality-after-the-catch unexpectedly entwines her modern-day love life with Lon's Jazz Age tragedy. With a little paranormal and a lotta' razzle-dazzle, Seven for a Secret is where historical fiction meets contemporary rom-com-from the Roaring Twenties when the "New Woman" was born to the modern Noughties when she really came of age.