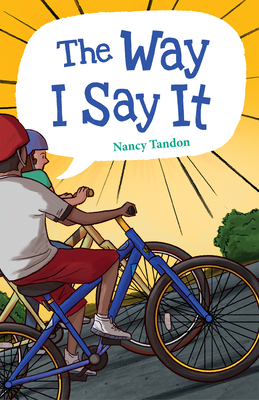 The Way I Say It
Hardcover

* Individual store prices may vary.
January/February 2022 Kids Indie Next List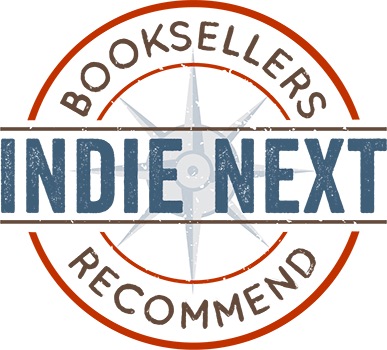 "This incredible debut centers on a character whose speech impediment makes it difficult to pronounce his own name. Drawing on the author's profession, this moving exploration of what it means to hear your name in the world is a must read!"
— Meghan Hayden, River Bend Bookshop, Glastonbury, CT
View the List
Description
Sixth-grader Rory's story of his impossible-to-hide speech challenge and middle-school drama is perfect for fans of Sharon Draper's Out of My Mind.

Rory still can't say his r's, but that's just the beginning of his troubles. First Rory's ex-best-friend Brent started hanging out with the mean lacrosse kids. But then, a terrible accident takes Brent out of school, and Rory struggles with how to feel.

Rory and his new speech teacher put their heads together on Rory's r's (as well as a serious love of hard rock and boxing legend Muhammad Ali), but nobody seems to be able to solve the problem of Rory's complicated feelings about Brent. Brent's accident left him with a brain injury and he's struggling. Should Rory stand up for his old friend at school--even after Brent failed to do the same for him?
Praise For The Way I Say It…
Sixth grader Rory struggles with a severe speech impediment.
It centers on his difficulty pronouncing R's—which feels particularly unfair given his name. Middle school is no fun for a kid with a speech difficulty, but before, he could at least count on his best friend, Brent. But things have changed ever since Brent started to hang out with mean, cool kids who bully Rory; even worse, Brent is joining in their cruelty. As the bullying intensifies and their friendship recedes into the distance, it becomes increasingly hard for Rory to understand what is happening or to sort out his own complex feelings. Everything pivots into sharper relief when Brent suffers a traumatic brain injury and becomes disabled. Rory is still stung by the memory of when Brent chose to betray rather than defend him. However, when the boys are thrown together in speech therapy, their relationship changes. While this debut is a sensitive, honest, and developmentally appropriate look at two different disabilities in all their painful complexities, it is also fundamentally about relationships and emotional as well as physical healing. The text concludes with a short explanation of the complexities of creating the R sound and the many ways it appears in speech. Main characters read as White.
A touching and respectful story about friendship, feelings, and support.
—Kirkus Reviews

Navigating friendships in middle school is no easy feat, especially when those friendships are everything. For sixth grader Rory, his friendship with Brent meant the world to him. Now, his ex–best friend has decided to spend time with some of the lacrosse players instead, and Rory does not think they are very nice people at all. Then, a terrible accident leaves Brent with a brain injury, which immediately takes him out of the classroom and leaves Rory confused about his feelings. Should he be worried, mad at the world, or upset overall? Should he reach out? Besides this inner struggle, Rory is also dealing with his speaking skills; his speech teacher is trying their best to get him through it and they bond over similar interests, such as heavy rock and roll music. Readers are shown Rory's thoughts and struggles as he navigates whether to stick up for his old friend and his new serious problems, even when Brent was not there for him at times. He is also exploring a new mentorship with his speech teacher, which is changing his perspective. VERDICT A resonant book about speech challenges, the beauty of inner growth, and how close friendships are sometimes complicated and hard to define. Recommended for tweens seeking an emotional, uplifting read.
—School Library Journal

Charlesbridge, 9781623541330, 240pp.
Publication Date: January 18, 2022
About the Author
Nancy Tandon has been a writer since fifth grade, when her school ran a program to "publish" books. She has worked as an elementary school teacher, a speech-language pathologist, and an adjunct professor of phonetics and child language development. Nancy lives in New England with her husband and two children. This is her first book.