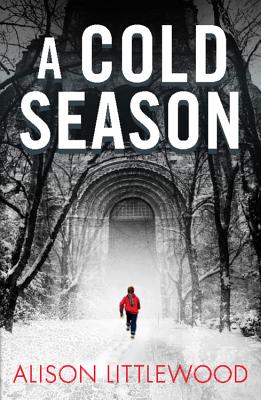 A Cold Season (Hardcover)
Jo Fletcher Books, 9781623650223, 304pp.
Publication Date: September 24, 2013
Other Editions of This Title:
Paperback (11/4/2014)
Paperback (1/1/2012)
* Individual store prices may vary.
Description
A dark and unsettling tale from a bold voice in horror writing
"A scary read that will chill you to the bone," --Library Journal.

After the battlefront death of her husband, a soldier, in the sands of the Middle East, a distraught Cass decides to move to the bucolic village of Darnshaw--a place she once knew and loved--with her teenage son, with the hope that a change in scenery will be just the thing to help her family heal.
But the locals aren't as friendly as she had hoped and the iInternet connection isn't as reliable as her work requires. Ben begins to display an uncharacteristic hostility.
A blizzard strikes Darnshaw, marooning it in a sea of snow, and Cass begins to despair. She finds a sympathetic ear in the person of her son's substitute teacher. But his attentions can't put to rest her growing anxiety about her son and her business. And soon, she finds herself pitted against dark forces she can barely comprehend.
The cold season has begun...


About the Author
Alison Littlewood's debut novel, A Cold Season, was selected for the Richard and Judy Book Club, where it was described as "perfect reading for a dark winter's night." Her second novel, Path of Needles, is a dark blend of crime and fairy tales. Littlewood's short stories have been picked for The Best Horror of the Year and The Mammoth Book of Best New Horror anthologies, as well as The Best British Fantasy 2013 and The Mammoth Book of Best British Crime 10. Other publication credits include the anthologies Terror Tales of the Cotswolds, Where Are We Going? and Never Again. She now lives and writes near Wakefield, West Yorkshire.
Praise For A Cold Season…
"A dark and disturbing tale from a bold new voice in horror writing"—Mark Frauenfelder, BoingBoing

"A thick layer of snow hides the sins of a creepy rural village in Alison Littlewood's chilly debut novel . . .an itchy tension-cranker of parental paranoia."—SFX

"Littlewood's fiction is set in a world where the possible and the improbable rub shoulders, and strange stuff creeps through the gaps in out of the way places. She is the real deal, a writer with a unique vision."—TTA Press

"[Alison Littlewood's A Cold Season] was a career defining masterpiece that exuded chills and almost. . . hurt, in a frightening way. Hands down one of the year's greatest novels, it was the perfect debut and the ideal introduction to a welcoming worldwide audience... . [She] may have had the most impact on the genre this year."—Matt Molgaard, Horror Novel Reviews

"This is a very spooky story. . . Disturbing."—Daily Express

"What makes this novel such an astounding success, is it's as heart breaking as it is frightening, and it's guaranteed to leave an unrelenting knot in the belly.... gripping piece of fiction that draws the emotions of the genre fan taut, and completely tears at the fibers of those who also happen to be parents. . . When it comes to debut novels, Littlewood offers forth a masterpiece that stakes immediately claim as one of 2013's finest."—Horror Novel Reviews

"The novel builds a real sense of foreboding and dread, which creates a chilling reading experience for fans of demonic and religious horror."—Library Journal
or
Not Currently Available for Direct Purchase