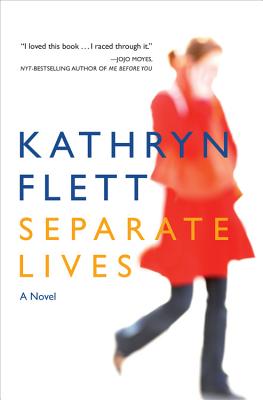 Separate Lives (Paperback)
Quercus, 9781623651145, 288pp.
Publication Date: July 5, 2016
* Individual store prices may vary.
Description
Your partner of ten years, and the father of your children (though not your husband, because the two of you agreed that marriage seems so...old-fashioned), receives a text message. A text message you happen to see when you're getting ready for work one day:

Start living a different kind of life... P :-) xxx

You don't even know anyone with the initial P, but even if you did, the smiley face and kisses would send a shiver of fear down your spine that everything you and your partner have built and which seemed so strong, might be in danger of collapse. How could you miss that?

Narrated by Susie, her partner Alex, and the mysterious P, this is an achingly funny, moving and honest portrayal of modern romance, parenthood, and adultery.

About the Author
Kathryn Flett is a journalist, has written for numerous international publications and makes regular TV and radio appearances. Kathryn is one of the stars of the BBC's "Grumpy Old Women" series and was the TV critic for The Observer for ten years. Separate Lives is her first novel. She is the mother of two sons and lives in East Sussex.
Praise For Separate Lives…
"Fresh, intriguing and insightful, Kathryn Flett's compulsive, zeitgeisty plot and perfectly imperfect characters instantly captured me in their complicated web. More please!"—Claire Irvin, novelist and editor of She

"Seriously gripping book about... Funny, sad and always sharp."—Daisy Goodwin

"I loved this book because, unusually for a lot of fiction, I had no idea where it was going to go. Separate Lives is an adult book in the best way--full of complicated characters who behave like people you might actually know. I raced through it."—Jojo Moyes

"Funny enough to make you laugh, honest enough to make you think."—Jenny Eclair

"Separate Lives illustrates that unpredictability in ways that are sometimes funny, often poignant, and never boring."—Geeky Bibliophile

A novel more grown-up, better written and funnier than anything remotely resembling (dreaded phrase) "chick-lit"—Observer (on Separate Lives)

Seriously gripping . . . Funny, sad and always sharp

Funny enough to make you laugh, honest enough to make you think

An adult book in the best way - full of complicated characters who behave like people you might actually know. I raced through it

A triumph, a hilarious dissection of life among North London yummy mummies—Daily Mail (on Separate Lives)
or
Not Currently Available for Direct Purchase