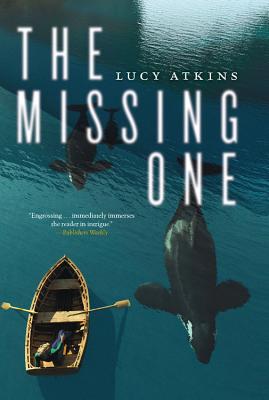 The Missing One (Paperback)
Quercus, 9781623653873, 440pp.
Publication Date: January 5, 2016
Other Editions of This Title:
Hardcover (2/3/2015)
Hardcover (1/6/2015)
* Individual store prices may vary.
Description
"From the very first page I was drawn in, hook, line and sinker" --5-Star Reader ReviewThe bestselling noir thriller about the lengths a mother will go to protect her child. Perfect for fans of While My Eyes Were Closed and The Widow.The loss of her mother has left Kali McKenzie with too many unanswered questions. But while clearing out Elena's art studio, she finds a drawer packed with postcards, each bearing an identical one-line message from a Canadian gallery owner called Susannah Gillespie: thinking of you. Who is this woman and what does she know about Elena's hidden past? Desperate to find out, Kali travels with her toddler, Finn, to Susannah's isolated home on a remote British Columbian island, a place of killer whales and storms. But as bad weather closes in, Kali quickly realises she has made a big mistake. The enigmatic Susannah refuses to talk about the past, and as Kali struggles to piece together what happened back in the 1970s, Susannah's behavior grows more and more erratic. Most worrying of all, Susannah is becoming increasingly preoccupied with little Finn . . .Enjoyed The Missing One? The new novel from the inimitable Lucy Atkins, The Night Visitor, is available now!
About the Author
Lucy Atkins is an award-winning feature journalist, book critic, and author. She writes for many newspapers and magazines in the UK including The Guardian, The Sunday Times, Red, Woman, Home, and Grazia. She is the author of a number of health books and is a media commentator on parenting and cultural issues. She is a consultant on advertising campaigns and produces written materials for documentary films. She has been a lead fiction reviewer for The Sunday Times for 15 years, and chairs events at the Sunday Times Oxford Literary Festival. Lucy has a degree in English from Oxford University (1990), was a Fulbright Scholar for an M.A. at the University of Pennsylvania. She lives in Oxford with her husband and three children and their pets. This is her debut novel.
Praise For The Missing One…
A Best of 2014 Books Pick
Best Mysteries of 2014
"Part mystery, part feminist tome, part story of parental love, part animal-rights narrative, The Missing One is like nothing I've read before . . . [a] poetic page turner"
—
The Cleveland Plain Dealer
"A gripping page-turner."—
The Sunday Times
"A moving and suspenseful tale of the secrets a family keeps."—
Rachel Hore, author of The Silent Tide
"This novel is brilliantly gripping."—
Closer
"Beautifully written and compelling... a wonderful thriller that is also such a strong portrayal of motherhood.—
Sabine Durrant, author of Under Your Skin
"A page-turning and suspenseful tale... I read it in three sittings... a compelling emotional mystery."—
Lucy Clarke, author of The Sea Sisters
"Lucy Atkins's engrossing debut immediately immerses the reader in intrigue."—
Publisher's Weekly
or
Not Currently Available for Direct Purchase