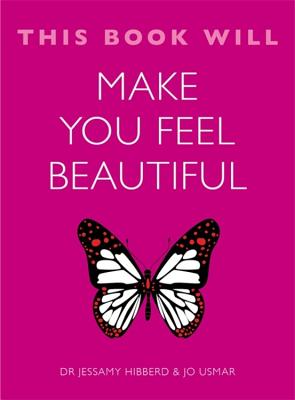 This Book Will Make You Feel Beautiful (Paperback)
Quercus, 9781623656768, 160pp.
Publication Date: January 5, 2016
Other Editions of This Title:
Paperback (6/13/2017)
Paperback (2/10/2015)
Paperback (2/10/2015)
Paperback (2/10/2015)
Paperback (2/10/2015)
Paperback (1/5/2016)
Compact Disc (4/5/2016)
* Individual store prices may vary.
Description
Body image insecurity is something a lot of us face. Overwhelming evidence suggests that constantly worrying about your appearance can stunt your ambition, cause you to feel inadequate, and make it impossible for you to enjoy your life to the fullest. Sounds familiar? There is a solution!
This compact book tackles the underlying causes of body image anxiety and breaks them down so you can start to change how you view yourself and your perceived flaws. You will learn to nip destructive behaviors in the bud, stop self-criticism, and manage emotional eating habits. Dr Jessamy Hibberd and Jo Usmar employ the latest techniques in Cognitive Behavioral Therapy (CBT) to create practical exercises that can help you to take the first steps towards feeling more confident, poised, and, yes, beautiful.
About the Author
Dr. Jessamy Hibberd works as a contributing psychologist and is registered on the British Psychological Society's "media-friendly psychologist" list. She endeavors to make psychology easy to understand and accessible and has contributed to magazines and newspapers such as Glamour, Look, Fabulous, More, The Sun, The Daily Mail, The Sunday and Daily Express, Boots Health & Beauty, Be, and Pregnancy & Birth.
Jo Usmar is a freelance journalist who has worked for such magazines and newspapers as Cosmopolitan, Stylist, Look, Fabulous, Heat, The Mirror, and The Sun.
Praise For This Book Will Make You Feel Beautiful…
"Make-it-happen-manuals: the This Book Will series [...] has no cringey therapy-speak, just lots of clever strategies and practical tips."—Zest

"Aims to give you the tools to understand why you feel, think and behave the way you do--and then to change it."—Female First

"There is so much in this that I highlighted that I could quote the entire book! I read a lot of self-help books . . . Some I walk away knowing I didn't take anything away but I didn't lose anything but time. In this one, however, I am keeping it on my Kindle and may wind up getting it in paperback just so I have it handy."—Creating Serenity, on This Book Will Make You Happy
or
Not Currently Available for Direct Purchase