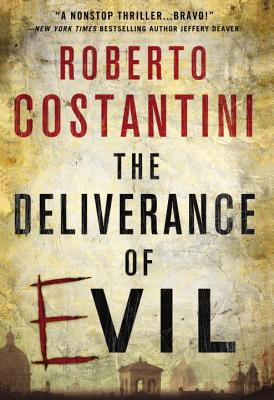 The Deliverance of Evil (Paperback)
Quercus Books, 9781623658946, 640pp.
Publication Date: October 14, 2014
* Individual store prices may vary.
February 2014 Indie Next List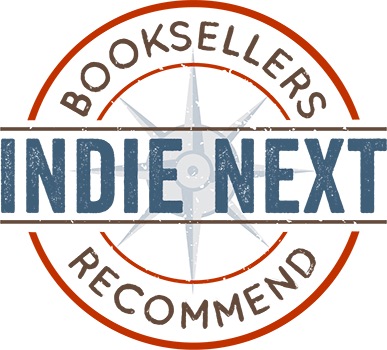 "Masterfully delivering a mystery that explores modern Italian history, the complexities of relationships, and the depths of evil, Costantini's The Deliverance of Evil is an intriguing thrill ride. Commissario Michele Balistreri, once young and impulsive, now older and haunted, must investigate a series of twisted killings and their connections to an evil from years ago. Costantini has created both an unforgettable, complex character in Balistreri and a mystery that never stops surprising the reader."
— Luisa Smith, Book Passage, Corte Madera, CA
View the List
Description

On July 11, 1982, Elisa Sordi was beautiful. Commissario Michele Balistreri was fearless. Italy was victorious. A killer was waiting . . . On July 9, 2006, with Sordi's case twenty-four years cold, and Balistreri haunted by guilt and regret, Italian victory returned. And so did Sordi's killer . . . But this time Michele Balistreri would be ready. This time he would fear no evil.
About the Author
Roberto Costantini was born to Italian parents in Libya, where he spent the first eighteen years of his life. He was educated as a mechanical engineer, and also earned an MBA from Stanford University. After a thirty-year career working for American companies in many different countries, he is now a manager of the LUISS Guido Carli University in Rome, where he also teaches Leadership and Negotiation in the MBA program. The Deliverance of Evil is his first novel and the first in a planned trilogy, the second of which will focus on Michele Balistreri's adolescence in Libya during the rise of Gaddafi. From the Hardcover edition.
Praise For The Deliverance of Evil…
"Rich with fascinating political history, filled with brilliant psychological insight, and a nonstop thriller . . . Bravo!" — Jeffery Deaver, The October List

"Utterly compelling" — Peter May, author of The Blackhouse

"Completely riveting . . . This is a take-no-prisoners view of a corrupt society and a guide on what it takes to survive and prosper. The detail of the police procedural is brilliantly managed and, as we get closer to the end, the thriller wattage increases with increasingly desperate police officers chasing their tails as bullets fly and a key person is kidnapped." —David Marshall, San Francisco Book Review

"[Constantini] delivers compelling drama . . . the gripping strength of the novel lies in its passionate portrayal of a corrupt and criminal Italy, from seedy traffickers to the Vatican." — Marcel Berlins, The Times

"Crime stories offer a fine vehicle for state-of-the-nation investigations. Italy is more of a challenge than well-ordered Scandinavia, but Roberto Costantini rises to it with ease . . . sprawling, violent and beset by a tortured morality, this is a compelling vision of modern Italy." — Mail on Sunday

"Readers can immerse themselves in la dolce vita as Costantini's charismatic detective, Commissario Michele Balistreri, solves a complex mystery centered on the nature of evil. . . . Costantini tells an engrossing story of corruption and revenge, until near the end, when he kills off all the suspects, leaving little doubt as to the identity of the murderer." — Anna Creer, The Sidney Morning Herald

"[A] tale of personal and political corruption, expediency and revenge engages . . . Costantini has created a fascinating protagonist, first seen as a thirtysomething womaniser with fascist sympathies, and then as an older, sadder and wiser man, bent on making amends for past mistakes." — Laura Wilson, The Guardian

"[A] commanding debut thriller. . . . Costantini spins a politically charged, Machiavellian tale of fiendish complexity." —Publishers Weekly

"A promising debut . . . [a] complex crime novel that moves from savage murder to the political and social realities of contemporary Italy." —Kirkus Reviews

"In his debut Costantini has proven himself an absolute master." — Antonio D'Orrico, Corriere della Sera

"The Deliverance of Evil is one of the most unusual (and successful) recent thrillers." — Antonio Gnoli, La Repubblica

"An intricate and ambitious thriller that tells of our country and our times, of the tensions, madness, and its heartfelt humanity." — Elle (Italy)

"The Deliverance of Evil is a remarkably dark thriller which starts against the backdrop of Italy winning the World Cup in 1982 and concludes in 2006 just as they are about to be victorious again.  A vicious murderer who first struck twenty-four years earlier is waiting to kill again.  The author combines the plotting and pace of international crime with the poise and prowess of literary fiction, striating the narrative with topical political insight"—Ali Karim, Shotsmag

"Completely riveting . . . This is a take-no-prisoners view of a corrupt society and a guide on what it takes to survive and prosper. The detail of the police procedural is brilliantly managed and, as we get closer to the end, the thriller wattage increases with increasingly desperate police officers chasing their tails as bullets fly and a key person is kidnapped."—San Francisco Book Review

"The engaging Italian police procedural provides the audience with a fascinating psychological look at how ugly nuturing turns a human into an amoral evil."—Harriet Klausner, Midwest Book Review
or
Not Currently Available for Direct Purchase