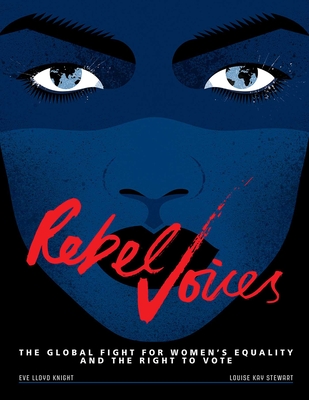 Rebel Voices (Hardcover)
The Global Fight for Women's Equality and the Right to Vote
Crocodile Books, 9781623719647, 48pp.
Publication Date: October 2, 2018
* Individual store prices may vary.
Description
A TIMELY, BEAUTIFUL AND BOLD COMPENDIUM OF WOMEN AROUND THE WORLD WHO SAID TIME'S UP ON INEQUALITY
Rule Breakers. Risk Takers. Rebel Women. Law Makers. This book is a celebration of women standing up, speaking out, and sticking together to battle inequality and win the vote.
In January 2017, more than 3 million women around the world marched, demanding their voices be heard and their rights defended. Rebel Voices is a book about historical events, but truly for our times. It features the brave campaigners who fought for women's right to vote. Discover that it was never illegal for women to vote in Ecuador, or how 40,000 Russian women marched through St. Petersburg demanding their rights. Find out how one Canadian woman changed opinions with a play, and Kuwaiti women protested via text message. And learn that women climbed mountains, walked a lion through the streets of Paris, and starved themselves, all in the name of having a voice. Tracing its history from New Zealand at the end of.