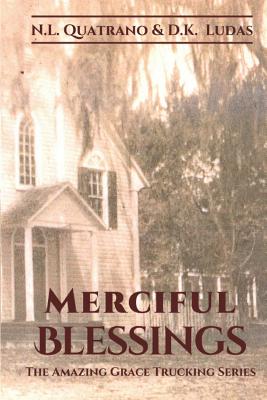 Merciful Blessings (Paperback)
Two Stone Lions Press, 9781623900755, 226pp.
Publication Date: July 9, 2018
* Individual store prices may vary.
Description
Hope, Faith and Grace Blessing return to their hometown to bury their beloved father, sort out his troubled trucking business, and save their family's Merciful, Florida homestead from foreclosure.Separated by distance as well as memories and emotions, the estranged Blessing sisters are forced to find a way to live and work together before time runs out on their last chance to save it all.But when their number one enemy ends up dead, Hope is suspected of murder while she, Faith, and Grace battle an unknown adversary bent on destroying everything their father left behind.
With little else to turn to, the sisters turn to the God their parents taught them to trust and lean on when things go wrong. But will prayers and faith be enough to set things right? And who's behind the dangerous sabotage that threatens not only the family business, but the sisters' very lives? (Warning: mild profanity, because these are very human women undergoing very stressful times.)
2018 FOREWORD INDIES Book of the Year Award Honorable Mention
Florida Authors & Publishers Association 2018 President's Awards Bronze Medalist
Royal Palm Literary Awards - 2014 Winner Unpublished Women's Fiction