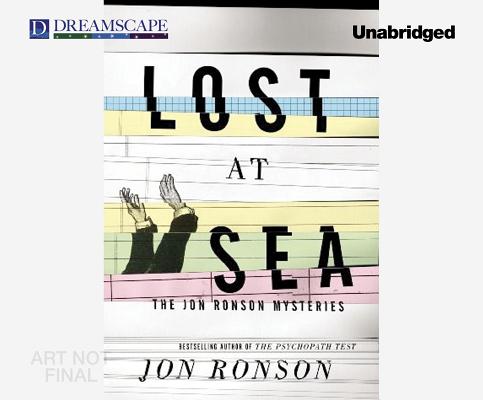 Lost at Sea: The Jon Ronson Mysteries (MP3 CD)
The Jon Ronson Mysteries
Dreamscape Media, 9781624061004
Publication Date: October 1, 2012
* Individual store prices may vary.
or
Not Currently Available for Direct Purchase
Description
Ronson investigates the strange things we're willing to believe in, from lifelike robots programmed with our loved ones' personalities to indigo children to hypersuccessful spiritual healers to the Insane Clown Posse's juggalo fans. He looks at ordinary lives that take on extraordinary perspectives, for instance a pop singer whose life's greatest passion is the coming alien invasion, and the scientist designated to greet those aliens when they arrive. Amateur nuclear physicists, assisted-suicide practitioners, the town of North Pole, Alaska's Christmas-induced high school mass-murder plot: Ronson explores all these tales with a sense of higher purpose and universality, and suddenly, mid-read, they are stories not about the fringe of society or about people far removed from our own experience, but about all of us.

About the Author
Jon Ronson is an award-winning writer and documentary maker. He is the author of two bestsellers: Them: Adventures with Extremists, and The Men Who Stare at at Goats, and two collections, Out of the Ordinary: True Tales of Everyday Craziness, and What I Do: More True Tales of Everyday Craziness. He lives in London.

READER BIO

Robin was born and raised in London, England, and studied acting at the Royal Academy of Dramatic Art (RADA). After RADA, Robin spent time performing everything from Shakespeare to Tom Stoppard and touring various parts of the known world. His British TV appearances include Brideshead Revisited, Upstairs Downstairs, and Rumpole of the Bailey. He is probably best known in America for his role on Buffy the Vampire Slayer, as well as being in several films.
Advertisement