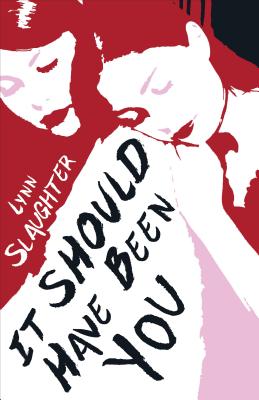 It Should Have Been You (Hardcover)
Page Street Kids, 9781624145353, 320pp.
Publication Date: January 30, 2018
Other Editions of This Title:
Paperback (1/30/2025)
* Individual store prices may vary.
Description
"A solid whodunit for genre fans." —Kirkus Reviews

Living in her sister's shadow has never been more dangerous.
Five months ago, Clara Seibert's twin sister was murdered. Struggling under the weight of newfound and unwanted attention, the only thing that makes Clara feel normal is ghostwriting an advice column for her school's newspaper—until she starts receiving threatening emails in her staff inbox.
"It should have been you...but soon."
Convinced that her email stalker blames her for her sister's death and is out for revenge, Clara undertakes her own investigation to clear her name and avoid a similar fate. Can she solve the murder before it's too late?
About the Author
Lynn Slaughter has a passion for dance and music—from Frank Sinatra to Chopin—and her first book, While I Danced, was a finalist in the 2015 EPIC competitionin the Young Readers category. After a long career as a professional dancer, she earned her MFA in writing popular fiction from Seton Hill University. She and her husband live in Louisville, Kentucky. You can visit her at www.lynnslaughter.com and follow her on Twitter @lslaughter2.
Praise For It Should Have Been You…
"Spine-chilling… .For teens who enjoy thrillers, mysteries, and romance." —School Library Journal
"...Slaughter successfully highlights the dangers of abusive relationships; fans of the genre will find much to enjoy in this thriller." —Publishers Weekly
"A tidily constructed murder mystery." —Booklist
"From the first sentence, through all of the twists and turns to the surprising ending, this book will hold you in its grasp and not let go."
—V.M. Burns, author of The Plot is Murder
"It Should Have Been You will keep you guessing right up until the final twists. Readers will relate to the teen heroine who must clear her name, protect herself, and come to terms with complicated family relationships. A compelling addition to the YA mystery pantheon."
—Beth Fantaskey, author of Buzz Kill and Jessica's Guide to Dating on the Dark Side
"Gripping and relevant, It Should Have Been You captivates readers with its authentic voice and well-crafted mystery. At once innocent and wise, Clara is a protagonist worth rooting for as she searches for the truth about her sister's death. Important issues like domestic abuse and survivor's guilt are handled with a well-tuned sensitivity that is never dogmatic or depressing. A fast-paced, sometimes harrowing, ultimately satisfying story you won't forget."
—Jessica Freely, author of All the Colors of Love
"A compulsively readable mystery full of suspense and laced with romance, as well as an important warning for teen girls."
—Christina Hoag, author of Girl on the Brink
"It Should Have Been You takes readers on a compelling psychological journey of obsession and its effects. Readers will benefit from advice-columnist Clara's girl-power attitude as they turn the pages to uncover the real villain. Issues of identity, fame, and artistic talent add depth to a compulsively readable mystery. Lynn Slaughter has written a winner!"
—Lee Tobin McClain, Ph.D., bestselling author of Sizzle
"To be a teen suspected of murder is bad enough. To be a twin suspected of the brutal slaying of your talented sister is the other side of alienation. Join Clara on her quest to find Moura's killer and prove her innocence."
—Barb Miller, author of The Impostors