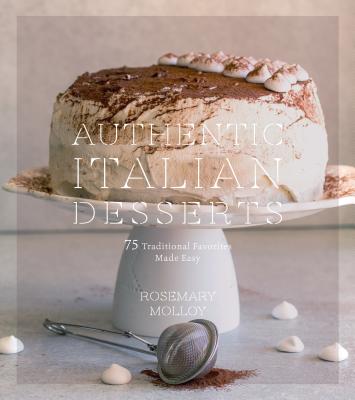 Authentic Italian Desserts (Paperback)
75 Traditional Favorites Made Easy
Page Street Publishing, 9781624146435, 192pp.
Publication Date: September 18, 2018
* Individual store prices may vary.
Description
Bring Home a Taste of Italy with Delectable Desserts That Are Molto Deliziosi
Rosemary Molloy, creator of the blog An Italian in My Kitchen, takes you on a delicious and decadent culinary journey through the cities and countryside of Italy. Make incredible classics like biscotti and tiramisu, as well as bundt cakes you can dip in your morning coffee—a staple in Italy—moist ricotta cake, or Italian butter cookies that melt in your mouth.
Whether you're serving a crowd or simply satisfying your own sweet tooth, Rosemary brings the rustic and diverse baking traditions of Italy into your home kitchen. And with recipes that are simple to make and require little prep time, indulging in a true Italian baking experience is easier than ever.
About the Author
Rosemary Molloy is the creator of the popular Italian food blog, An Italian in My Kitchen. She has lived in Rome for more than 25 years after moving from Toronto with her husband.