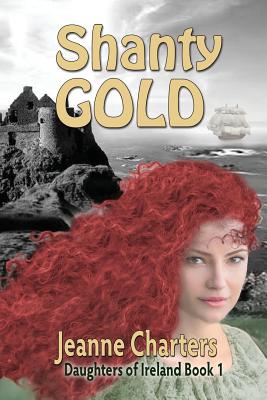 Shanty Gold (Paperback)
Rogue Phoenix Press, 9781624201769, 332pp.
Publication Date: August 1, 2015
* Individual store prices may vary.
or
Not Currently Available for Direct Purchase
Description
Shanty Gold is historical fiction. It is the story of Mary Boland, a 13-year-old girl starving during the Great Irish Famine of 1849, and Kamua Okafor, an African slave boy held and tortured by the crew of a coffin ship. Through intelligence and courage, the two combine ancient Celtic and African superstitions to defeat the despicable crew and save others as well as themselves.

Mary and Kamua form an unbreakable bond which helps each to accomplish her/his destinies in the burly new world of Boston.

Although the novel contains elements of rape and murder, at its heart, it is a story of character and deep friendship.


Praise For Shanty Gold…
"I loved this book. The story is so well written I found myself unable to put it down." Amanda Roberts, author

"This is a great story about the experiences of many of our Irish ancestors who came to America at the height of the Famine."
.................John W. Carswell, Coordinator of the Irish Cultural Program in the Capitol of New York State.

"Great book, but be careful. It's hard to put down. Nothing else will get donw while you are reading this book."...smehta1224
Advertisement