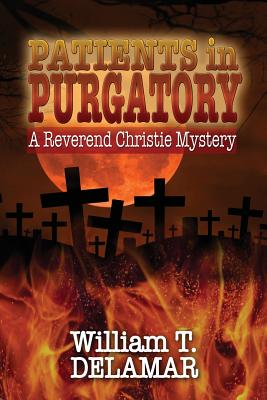 Patients in Purgatory (Paperback)
A Reverend Christie Mystery
Rogue Phoenix Press, 9781624201882, 260pp.
Publication Date: February 22, 2016
* Individual store prices may vary.
Description
Reverend Oxford Christie visits a patient in a strange nursing home, one of a number owned and operated by The Group, Inc. Its profit far exceeds that of the typical nursing home, and patients seem to disappear. The state's system of nursing home inspections is deeply flawed to the extent that severe and continued abuse easily goes unchecked. The Group, Inc. becomes aware of Christie's nosing around and orders are given to do whatever is necessary to stop his snooping. Ox, aware that he is being watched, is torn between the possible danger to his wife and children and the suspicion that the incredible abuse of helpless patients is even worse than what's been observed.
About the Author
William T. Delamar co-authored a creativity text, Brain-Webbing and published poetry in Weymouth, a collection of works by North Carolina writers. He was a fellow at the Weymouth Center for the Humanities for many years and is a director and past president of the Philadelphia Writers' Conference. Other novels also published by Rogue Phoenix Press: The Hidden Congregation (fall 2015) and Patients in Purgatory (2016) www.delamar.org