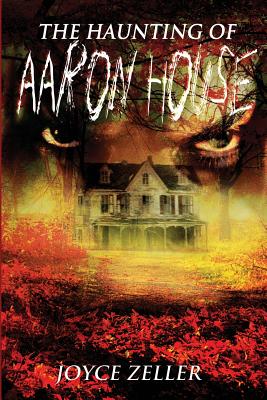 The Haunting of Aaron House (Paperback)
Rogue Phoenix Press, 9781624202025, 266pp.
Publication Date: November 16, 2015
* Individual store prices may vary.
Description
Evil ghosts, mystery, murder and mayhem await documentary film producer Paul Barlowe, his wife Sam, and their teenage son Andy when they arrive in Lancaster County, PA, from Chicago, to shoot a film on local history. Sam becomes the victim of Amalie Broome, circa 1867, tormented by past mysteries and determined to destroy Phineas, her husband, whose ghost lives in the other side of the house, and take Sam's life as her own. To survive Sam must enter a world where folklore, spells, Pow-Wow faith healers and witches are taken for granted. Only the wisdom of an elderly seer will save them from destruction by the spirits that claim them.
About the Author
Joyce Zeller lives in Eureka Springs, Arkansas where she serves as an alderman on the City Council. She was born and raised in Lancaster, Pennsylvania where her last job was writing historical and general interest features for a local magazine. She has been a wife and mother, has written a food column for a newspaper, designed sets for amateur theatrical productions, and acted and directed some, served in the United States Women's Army Corps in the 1950s, worked in print production, became a professional perfumer, created the Arkansas Sesquicentennial Fragrance in 1986, and owned a fragrance retail shop for thirty years. All books are available online and at select bookstores. "I've used all this living, sharing my knowledge to give my readers a new and exciting experience." Visit Joyce's website at http: //joycezellercom.weebly.com or visit her blog "For Readers and Writers," at http: //joycezellerblogcom.com Joyce Zeller, Author Maddie's Choice Accidental Alien Hidden History of Eureka Springs Christmas For Annabel To come in 2015: Love Out of Time The Haunting of Aaron House