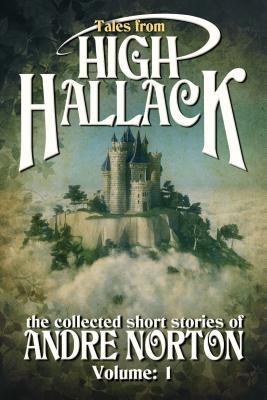 Tales from High Hallack (Collected Short Stories of Andre Norton #1) (Paperback)
Premier Publishing, 9781624671890, 222pp.
Publication Date: January 14, 2014
* Individual store prices may vary.
Description
For the first time, the Grand Dame of science fiction--Andre Norton--has her short stories gathered for her fans' reading pleasure. Tales reach back to the 1930s, as fresh and relevant today as they were when she wrote them . . . such was Andre's skill. High fantasy, fables, science fiction, coming of age stories, and more fill three volumes. This impressive, must-have collection includes stories of Witch World. There are cats sprinkled here and there, as Andre treasured them so. And there is magic in the writing, unequaled prose to delight readers of all ages.
High Hallack was a place in Andre's fiction, and was also the name of her genre writer's library she opened in Tennessee. It is a wondrous keep that she called home, and now High Hallack opens its gates and allows these amazing stories to tumble out.
Lose yourself in her enchanted words, and read them again and again.
About the Author
For well over a half century, ANDRE NORTON was one of the most popular science fiction and fantasy authors in the world. With series such as Time Traders, Solar Queen, Forerunner, Beast Master, Crosstime, and Janus, as well as many stand-alone novels, her tales of adventure have drawn countless readers to science fiction. Her fantasy novels, including the bestselling Witch World series, her Magic series, and many other unrelated novels, have been popular with readers for decades. Lauded as a Grand Master by the Science Fiction Writers of America, she is the recipient of a Life Achievement Award from the World Fantasy Convention. An Ohio native, Norton lived for many years in Winter Park, Florida, and died in March 2005 at her home in Murfreesboro, Tennessee. Jean Rabe had the immense pleasure of co-authoring novels with Andre Norton: Taste of Magic, Dragon Mage, and Return to Quag Keep. She also edited an anthology with Norton: Renaissance Faire, and edited several of her short stories for various DAW Books anthologies. Rabe and Norton were friends, long-time pen pals, and shared books and stories about their cats and dogs. Rabe is the author of thirty fantasy and adventure novels, and many many short stories.
or
Not Currently Available for Direct Purchase